Winter Pictures
Winter is a great time to experience some Great sights
These are some of our Pictures taken this winter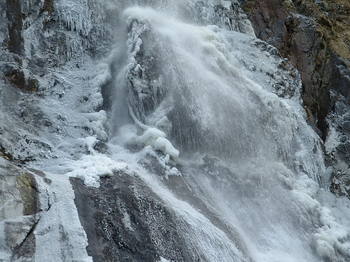 Aber Falls Frozen was a sight to see. A Great little walk up and we were met with this sight.
Truly magical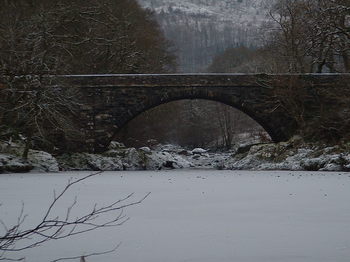 Beaver Pool, River Conwy Frozen over just in front of us here. Amazing to see. We witnessed the gradual freezing over each day. The Picture on the Header is Beaver Pool taken in Early Spring.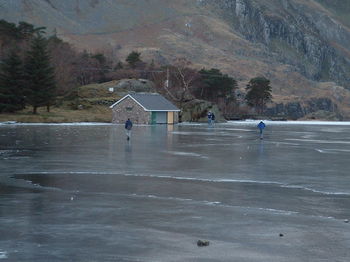 Then this was something you do not see very Often. After our Great walk to Aber Falls we drove from Bethesda up To the Ogwen Valley. And look what we found The Ogwen Lake completely Frozen Over. With People walking and Ice skating across the Lake...... Not sure that this is something I Would of done. My Iceskating days are behind Me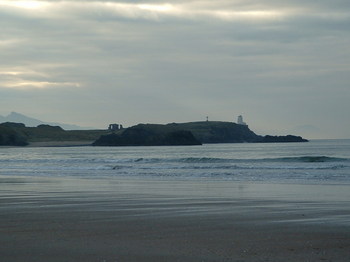 This was Our Christmas Morning. A Great Walk Along Newborough Beach ( Anglesey ) with not a sole in sight. In The Distant Llanddwyn are the Ruins of an old Monastary. Where St Dwynwen the Welsh patron saint of lovers, is buried. Which makes her the Welsh equivalent of St Valentine. Which makes this the most romantic view in Wales.
After our walk we had.....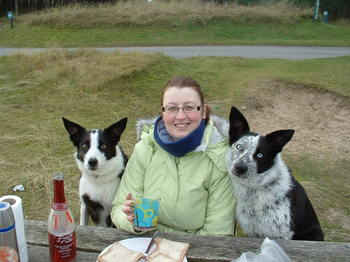 ...Our Bacon Sandwich and Sparkling Fizz. The Bacon cooked on the Camping stove. The Dogs watching every move for a Titbit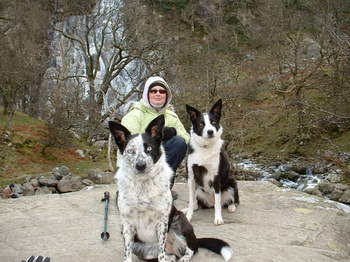 The Dogs Just wanted to get another Picture in
Winter Pictures Statistics: 0 click throughs, 11854 views since start of 2022